Explore Our Client Case Studies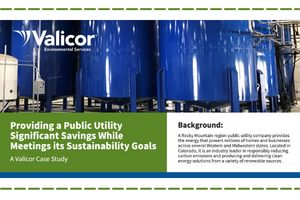 Providing Public Utility Savings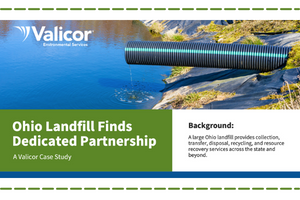 Partnering with Landfills
Manage Your Waste with the Environment in Mind
At Valicor, we provide solutions to help you reach your sustainability goals! Learn more about our material conversion, recycling, and energy conversion programs below.
Sustainable Waste Management Solutions for Your Business
Valicor focuses on providing sustainable alternatives for recycling, reuse and conversion to improve environmental outcomes and diminish landfill disposal.
"Valicor does an excellent job of picking up and disposing of a bulk non-haz wastewater for our
company. The drivers are courteous, helpful and arrive on time. The trucks are clean and well maintained.
Pickups are done in a safe and timely manner with procedures in place to protect the environment."
-Environmental Manager at Majestic Paint Corporation
"We have developed a great partnership with Valicor, their dedication to be a leader in environmental
standards and compliance is evident in all aspects of their business. Valicor's West Virginia and
Kentucky team of people are second to none, providing us with the assurance that "the right way is
the only way" and that disposal of our material is handled properly to help us
reach our sustainability goals."

-President of BMC Contracting, LLC
"We appreciate the level of service we are receiving from Valicor. It's very easy to set up a pickup,
whether I call in, email, or even text. Someone always gets right back to me quickly with
a date/time for pickup. Once at our facilities, the drivers were always willing to follow all
of our safety and security regulations which at times can be cumbersome.
Overall, I would like to thank Valicor for being a valued part of our team."

- Director of Compliance at Tech Metals, Inc.
"The COVID-19 outbreak and quarantine presented us all with challenges we never had to face before.
In every industry - across the globe. This crisis, in its scale and its severity, has taken us all by surprise.
But even in these unprecedented times, I've been inspired by how we have all come together
to adapt, improvise, and move forward. We are truly grateful for your
support and partnership in these tough times."

- Chief Operating Officer at Quest Resource Management Group
Ready to Learn More?
Get in touch with us today about your environmental needs!