Oily Wastewater, Organics, Leachate
Companies across North America rely on Valicor to treat wastewater by hundreds of millions of gallons. In business for more than 40 years, we have developed expertise in recycling oil from segregated used oils and emulsified oil and water. Our centralized waste treatment (CWT) facilities service more than 1/3 of the continental US with a fleet of 180+ tankers/trucks. Customer-transported loads are also accepted.
We offer cost-effective and safe solutions. Through heat, chemical and mechanical means, Valicor separates out the surfactants and coarse solids before the water's PH is adjusted for safe recycling.
Valicor takes great pride in being the first CWT to achieve an ISO 14001 certification and we maintain certification for each location. Documentation of every gallon is provided to customers.
Waste Streams Serviced
We handle a wide variety of waste streams including:
Non-hazardous Industrial Streams (oily water, waste oils, coolants, and water mix)
Recoverable petroleum products (RPP)
Organic waters
Surfactants
Leachate
Reuse Sodium Hydroxide and Sulfuric Acid
Adhesive waters
Coolants
Inks
Dyes
Sludges
Non-hazardous segregated used oils and emulsified oil and water

NATURAL SOLUTIONS
Providing reusable opportunities for off-site material.

CREATIVE RESOLUTIONS
Reliable outlets for oil, wastewater, coolants, sludges, and more.

REDUCED WASTE
Minimizing the amount of material that goes to a landfill.

ISO 14001 CERTIFIED
ISO certification creates a peace of mind for material management.

INCREASED WORKFLOW EFFICIENCIES
Liquid waste removal creates less equipment down time.
Distillates Processing (RPP)
Valicor processes Petroleum Contact Waters (PCWs) or Recycled Petroleum Products (RPPs), such as diesel fuel, gasoline and other forms of fuel, for recycling. Our RPP wastewater pretreatment system separates the fuels from the water. The treated RPP wastewater is then sent through our wastewater treatment system and discharged to the POTW in accordance with our discharge permit. The recovered fuels are treated, blended and sold as recycled fuel oil and cutter stock. Removed solids are sent for energy recovery.
Recyclable materials
#2 Fuel/Diesel Fuel
Jet Fuel
Gasoline
Transmix
Water & Fuel Mixtures (<5% Fuel)
Tank Bottoms (Solids) from Gas and Diesel Tanks (Terminals)
Water Drawdowns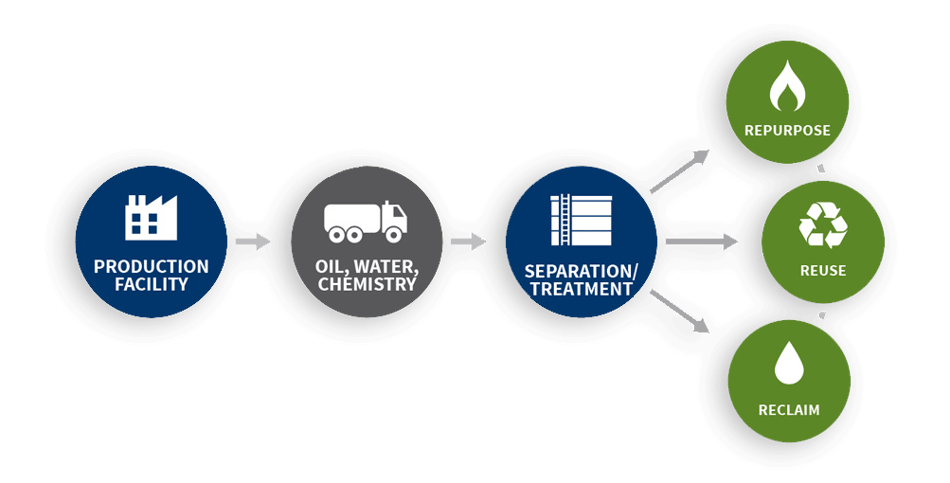 Non-Hazardous Solidification
VES accepts non-regulated / non-hazardous bulk and container liquids for solidification. These liquids are mixed with various absorbent materials to produce a non-hazardous solid that passes the paint filter test. Once the solid material is produced, it is transported to a local, permitted landfill. VES conducts annual and semi-annual testing on all outbound solidification material to stay compliant with all local, state, and federal regulations.
All bulk and container liquids must be profiled and analyzed prior to shipment to VES for solidification.
Examples of acceptable liquids:
Inks, adhesives
Metals wash/rinse waters
Various sludges from industrial processes
Off-spec/outdated products
Line flushes
Petroleum Contaminated Solids Petroleum Impacted Tank Bottoms
Valicor receives and recycles petroleum impacted materials at all of our facilities. These may consist of soil boring samples, well drilling materials, gas station monitoring well waters, spill response materials and soils impacted from petroleum spills. These materials are usually brought to Valicor in DOT Approved 55-gallon open top and closed top steel drums.
Additionally, Valicor manages Petroleum tank bottoms (solids/sludges) in Ohio and Texas. Typical materials are diesel and crude bottoms but could also contain kerosene, heating oil, gasoline, and jet fuel. If cleaning contractors can vacuum it onto their trucks, Valicor can receive the materials and assure that 100% of the materials remain exempt and are re-used as fuel for energy recovery.
Start a Conversation
Ready to talk with us about your wastewater treatment program? Our team is ready to learn more about your needs and how we can help!