It's time to move forward with a responsible provider for your centralized wastewater treatment needs.
Valicor is the leading sustainable wastewater processing and transportation solution provider for companies across America. Our mission is to help you safeguard the environment, improve your bottom line, and boost your sustainability efforts.
Sustainable Wastewater Treatment Solutions for Your Facility
You need a wastewater treatment provider who values your commitment to sustainability. Valicor is proud to be the first centralized wastewater treatment provider in the United States to achieve ISO 14001 certification.
We offer natural solutions, providing reusable opportunities for off-site material. Creative resolutions and reliable outlets for oil, wastewater, coolants, sludges, and more. Reduced waste to minimize the amount of material that goes to a landfill. And increased workflow efficiencies with liquid waste removal that results in less equipment downtime for you. Additionally, documentation of every gallon is provided to customers.
Wastewater Treatment Services
We handle a wide variety of non-hazardous waste streams including:
Oily water, waste oils and water mix
Surfactants, leachate, and sludges
Inks, dyes, and coolants
Other industrial waste streams
Valicor is proud to be the nation's leader for centralized wastewater treatment for industrial manufacturers.

NATURAL SOLUTIONS
Providing reusable opportunities for off-site material.

CREATIVE RESOLUTIONS
Reliable outlets for oil, wastewater, coolants, sludges, and more.

REDUCED WASTE
Minimizing the amount of material that goes to a landfill.

ISO 14001 CERTIFIED
ISO certification creates a peace of mind for material management.

INCREASED WORKFLOW EFFICIENCIES
Liquid waste removal creates less equipment down time.
OUR wastewater treatment PRocess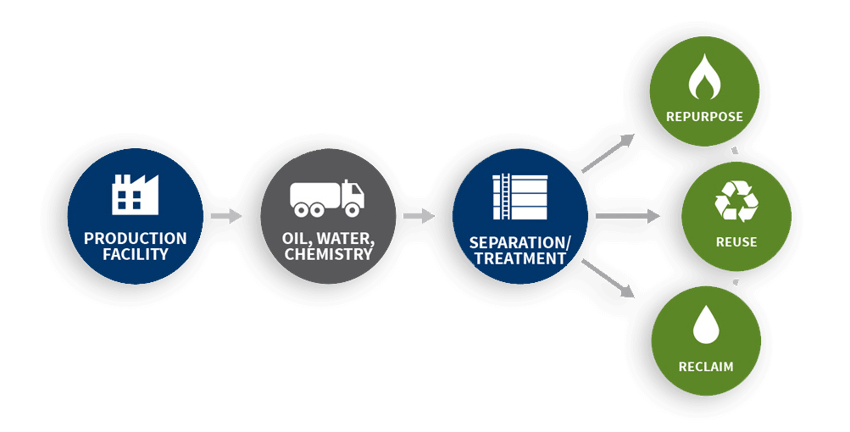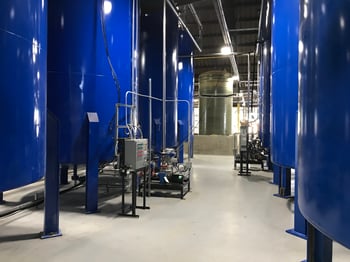 Oily Wastewater Treatment
Simple and effective oily wastewater treatment that improves your bottom line
The hazardous nature of oily wastewater creates serious threats to the environment. At Valicor, we offer oily wastewater treatment services to help you ensure compliance and protect the environment.
Handling your facility's oily wastewater on your own can be expensive and time consuming. Instead, let us take care of it for you. We will safely and hygienically remove the oily wastewater from your facility.
Valicor will collect your oily wastewater and transport it to one of our treatment and recycling facilities. We treat it and re-use the contents whenever possible for a greener footprint.
Distillates Processing (RPP)
Responsible waste recycling to reduce your environmental footprint
Valicor also processes Petroleum Contact Waters (PCWs) or Recycled Petroleum Products (RPPs) for advanced recycling. Including diesel, gasoline, and other forms of fuel.
Our RPP wastewater pretreatment system separates the fuels from the water. The treated RPP wastewater is then sent through our wastewater treatment system and discharged to the POTW in accordance with our discharge permit.
The recovered fuels are treated, blended and sold as recycled fuel oil and cutter stock. Removed solids are sent for energy recovery.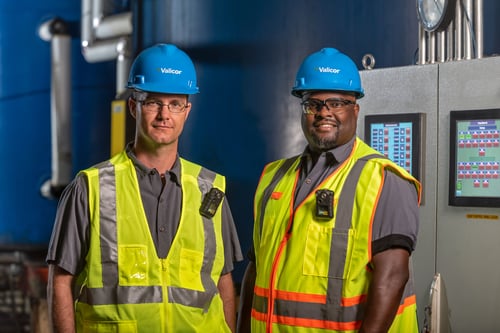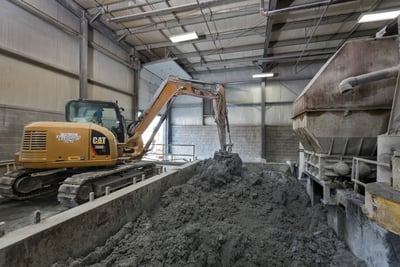 Non-Hazardous Solidification
Bulk liquid waste removal to free up more space at your facility
Want to offload more of your industrial waste products? Valicor accepts non-regulated, / non-hazardous bulk and container liquids for solidification. Including:
Inks, adhesives

Metals wash/rinse waters

Various sludges from industrial processes

Off-spec or outdated products

Line flushes
These liquids are mixed with absorbent materials to produce a non-hazardous solid that passes the paint filter test. Once the solid material is produced, it is transported to a local, permitted landfill.
We conduct semi-annual testing on all outbound solidification material to stay compliant with local, state, and federal regulations.
Petroleum Contaminated Solids and Tank Bottoms
A convenient solution for your petroleum disposal needs
Valicor receives and recycles petroleum impacted materials at all of our facilities. These may consist of the following:
Soil boring samples

Well drilling materials

Gas station monitoring well waters

Spill response materials

Soils impacted from petroleum spills
These materials are usually brought to Valicor in DOT Approved 55-gallon open top and closed top steel drums.
Additionally, Valicor manages petroleum tank bottoms (solids/sludges) in Ohio and Texas. Typical materials are diesel and crude bottoms but could also contain kerosene, heating oil, gasoline, and jet fuel.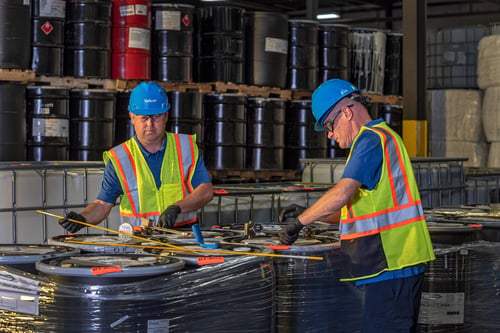 Wastewater Treatment Services for Your Facility
Valicor is America's most trusted provider of sustainable wastewater processing and transportation solutions. We're proud to offer our customers unmatched support as the national leader for environmental services for the
manufacturing industry.
Our people, service, safety, and operations records speak for themselves. You can rest assured that we will always take care of your needs responsibly and in compliance with all necessary regulations.
But don't just take our word for it. Here's what some of our happy customers are saying about us.
"Our Valicor rep is very accessible and reactive to our needs. If we need extra pickups, their team will make it happen. I would recommend Valicor as a top-notch source for waste disposal."
- Facilities Environment Engineer, THK Manufacturing of America
"We have developed a great partnership with Valicor. Their dedication to be a leader in environmental standards and compliance is evident in all aspects of their business. Valicor has provided us with the assurance that 'the right way is the only way' and that the disposal of our material will always be handled properly to help us reach our sustainability goals."
- President, BMC Contracting, LLC
"The Valicor drivers are courteous, helpful and arrive on time. The trucks are clean and well maintained. Pickups are done in a safe and timely manner with procedures in place to protect the environment."
- Environmental Manager, Majestic Paint Corporation
See if we're the right team to handle your environmental and waste management needs!
Ensure compliance with these environmental & waste management solutions:
Oily Wastewater, Organics, Leachate Treatment

Non-Hazardous Solidification

Distillates Processing (RPP)

Industrial Cleaning Services

Recycled Fuel Oil Purchase/Sales

New Industrial Oil Manufacturing

Used Oil Reclaim Services

Petroleum Impacted Tank Bottoms

Consumer Product Destruction and Recycling

Vacuum Truck (Oil-Water/Separators)

Truck and Tanker Washouts

Container Management

Waste-to-Energy Processing






Get in Touch!
Fill out the form below to start the conversation and get a customized quote for services.