COMPLIANT WASTEWATER MANAGEMENT
With the introduction of the Mega Rule mandating asset integrity plans for pipeline operators, hydrostatic tests have become a critical component of pipeline safety and maintenance. However, the disposal of spent hydrostatic test media is subject to strict regulations that require proper permits and treatment. We are here to provide the expertise and services you need to ensure compliant treatment and discharge, safeguarding your operations and the environment.
The Importance of Proper Disposal
The oil and gas industry relies on hydrostatic tests to assess the integrity of pipelines and ensure the safety of personnel and the environment. These tests involve pressurizing pipelines with water or other test media to verify their structural integrity and identify potential weaknesses. While essential for safety, the media used in these tests can become contaminated with various substances, making their disposal a critical concern.
In light of the Mega Rule, pipeline operators are now legally obligated to maintain asset integrity plans that include hydrostatic tests. Compliance with these regulations is not only a legal requirement but also crucial for protecting your assets, minimizing environmental impact, and ensuring the long-term sustainability of your operations.
Our Services
Whether you're working on an existing line or a new installation, Valicor can help manage your liquid waste streams; moreover, we offer a range of comprehensive services tailored to meet the specific needs of operators in the oil and gas industry.
Existing Pipelines: while difference service companies may offer varying methodologies, the first discharge from pigging the line will yield a mixture of hydrocarbons, metals, production chemicals, grease, solids, and more. Valicor's local laboratory services can provide analysis to determine best treatment and disposal options.
New Pipelines: prior to hydrostatic testing the pipeline, service companies may run a flush through the pipeline, 1,000 to 3,000 gallons, depending on the pipeline. The flush may contain oil & grease, benzene, suspended solids, etc. Different states have different requirements/limitations acceptable for disposal.
Hydrostatic Test: Among other variables, the volume of water required for hydrostatic test is dependent on the size and length of the pipeline. Once the project is completed, Valicor can help streamline the disposal process, especially since our processes are permitted to manage this stream. Valicor also has a RCRA CWA Part-B permitted facility to manage hazardous waste stream.
Expertise: Our team has in-depth knowledge of the oil and gas industry's regulatory landscape, ensuring that your operations are always in compliance.


Environmental Responsibility: We are committed to minimizing the environmental impact of hydrostatic test media disposal, contributing to a sustainable industry.


Time and Cost Savings: By outsourcing the disposal process to us, you can focus on your core operations while we handle the complexities of permits and treatment.


Peace of Mind: With Valicor, you can rest assured that your spent hydrostatic test media will be handled responsibly and compliant with state and local requirements.


Sustainability Focus: Environmental responsibility is a core value at Valicor. We are committed to sustainable practices and minimizing the environmental impact of spent hydrostatic test media treatment. By partnering with us, you demonstrate your commitment to sustainable development, corporate social responsibility, and preserving natural resources for future generations.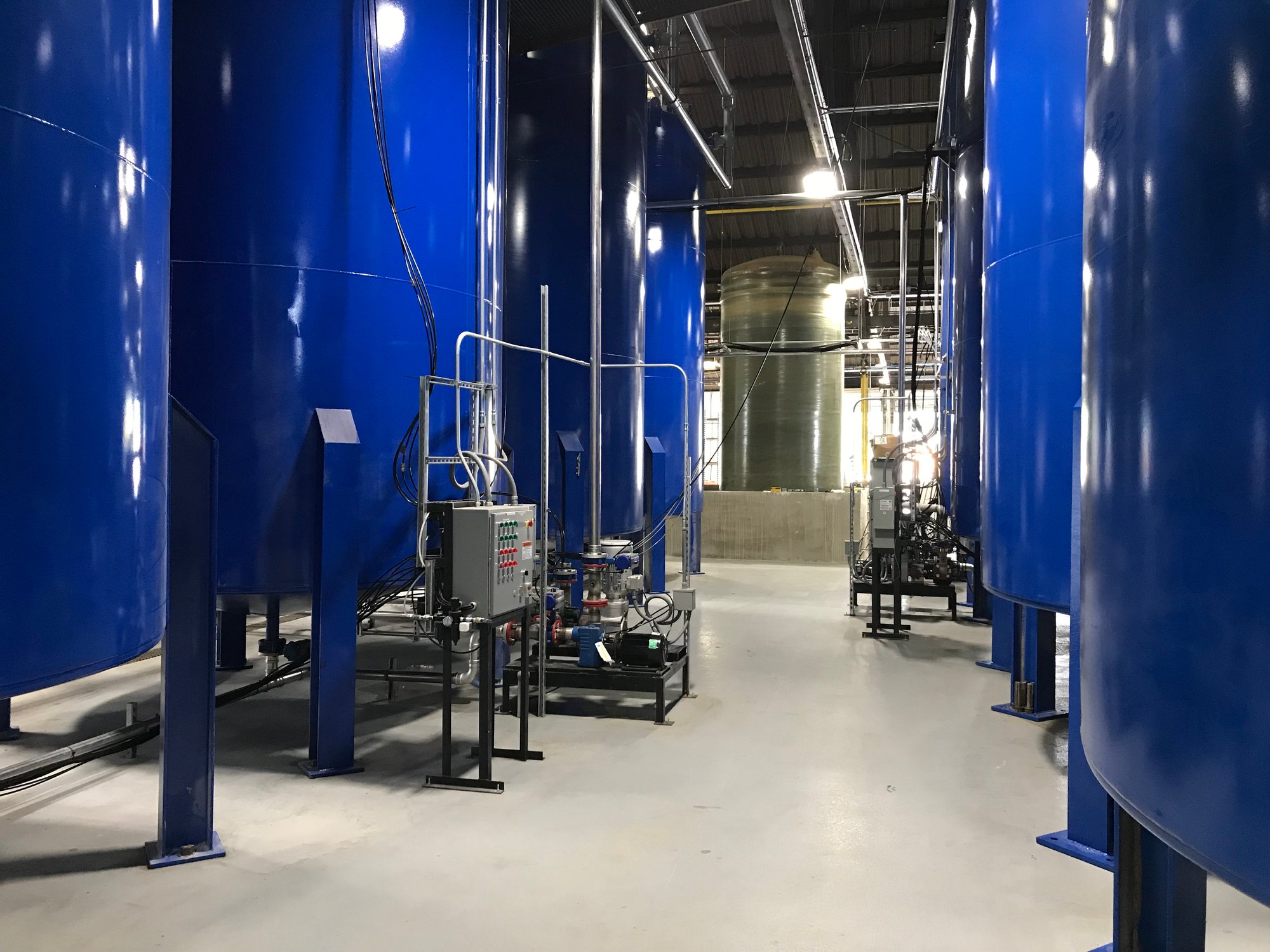 Partner with Valicor Today
For industry-leading expertise, customized solutions, and a commitment to environmental responsibility, partner with Valicor for your spent hydrostatic test media treatment and management needs. Our team is dedicated to delivering exceptional service, cutting-edge technologies, and sustainable practices. Contact us today to discuss your specific requirements and let us create a tailored solution to optimize your water treatment processes.
We can help with your compliant environmental and waste management needs. Let's start an exploratory conversation together!