It's time to move forward with a responsible provider for your utility company's environmental, waste management, and industrial cleaning services.
Valicor is the leading sustainable wastewater processing and transportation solution provider for utility providers across America. Our mission is to help you safeguard the environment, improve your bottom line, and boost your sustainability efforts.
Managing your waste. Ensuring compliance. Protecting the environment.
Utility and energy companies must maintain compliance with increasingly stringent environmental regulations.
You have to make sure that your waste is properly managed. That you're meeting environmental protection requirements. And that you're doing your part to reduce the environmental impact on the communities around you.
You also have to spend a significant amount of time and effort trying to avoid equipment failures, plant fires, and potentially disastrous product releases.
You need a reliable environmental services provider who can help you reduce your risk, lower your costs, and meet environmental protection standards. So that you can worry less about the compliance requirements. And focus more on your utilities and energy operations.
ENVIRONMENTAL SERVICES FOR THE Utilities and energy INDUSTRY
CHEMICALS | PAINT | COATING | ADHESIVES | SYNTHETICS
"The whole acceptance and transport process is a lot quicker with Valicor," one of the environmental analysts said. "Which makes my job a lot easier."
–Rocky Mountain Region Public Utility Company
Centralized Wastewater Treatment
Sustainable wastewater solutions for your utilities and energy company
You need a wastewater treatment provider who values your commitment to sustainability. Valicor is proud to be the first centralized wastewater treatment provider in the United States to achieve ISO 14001 certification.
We handle a wide variety of non-hazardous waste streams, including:
Oily water, waste oils, and water mix
Surfactants, leachate, and sludges
Inks, dyes, and coolants
Other industrial waste streams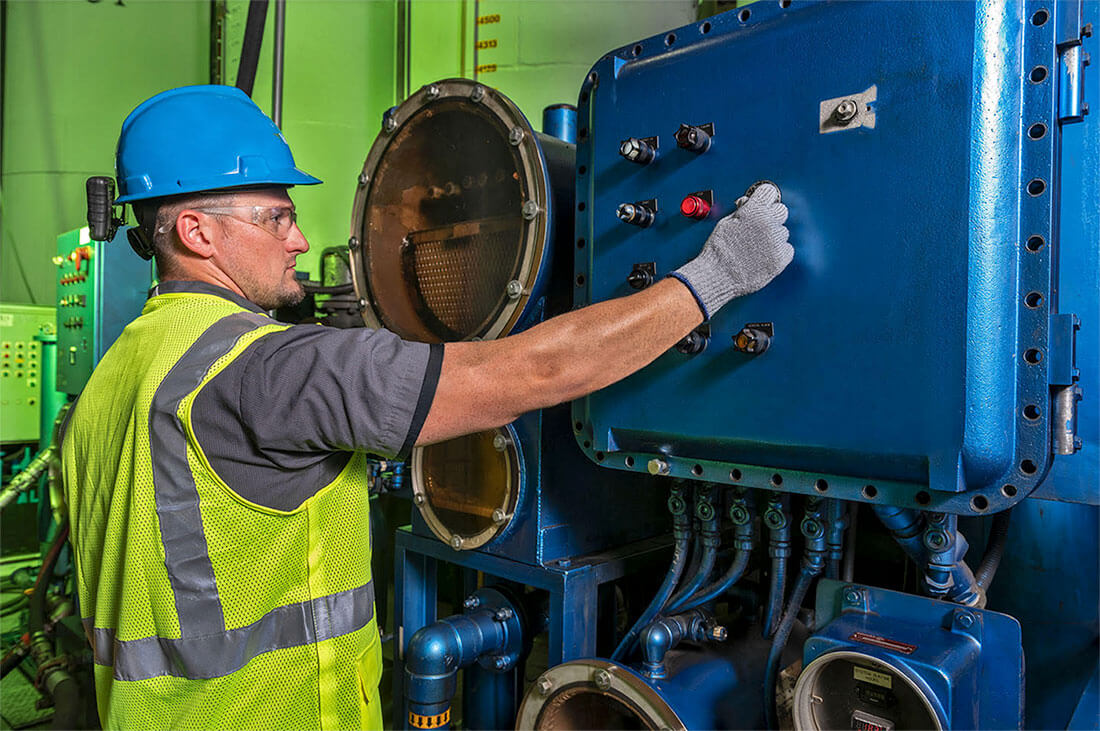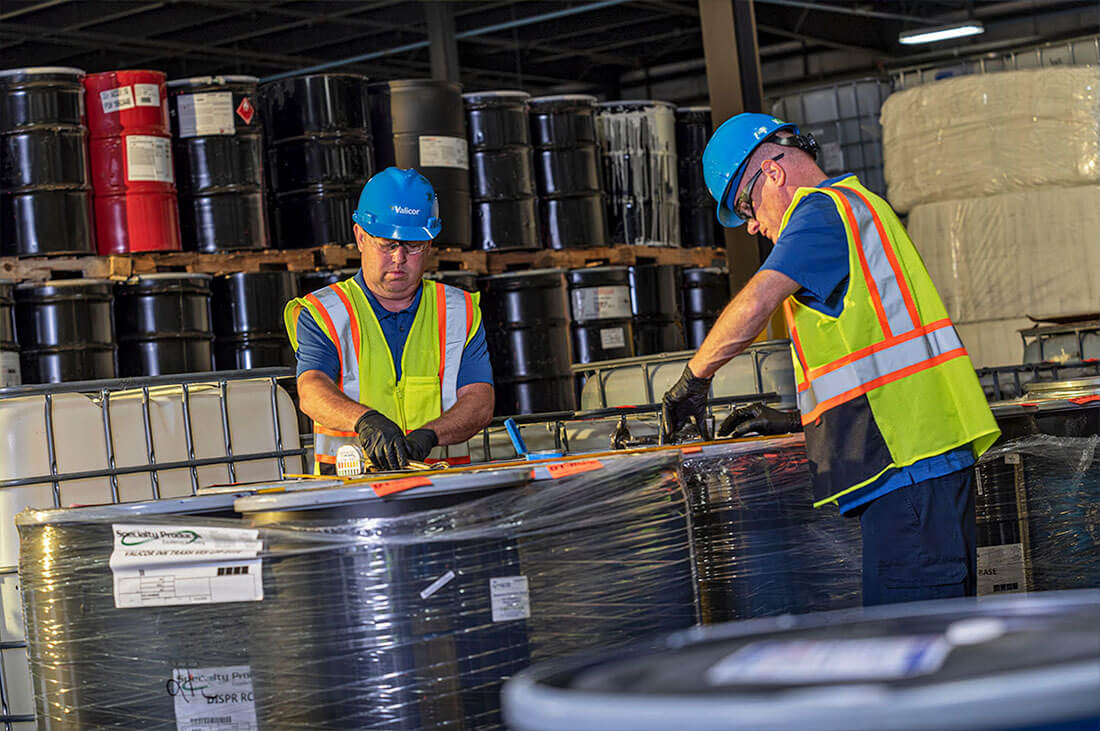 Distillates Processing
Responsible waste recycling to reduce your environmental footprint
Valicor also processes Petroleum Contact Waters (PCWs) or Recycled Petroleum Products (RPPs) for advanced recycling. Including diesel, gasoline, and other forms of fuel.

Our RPP wastewater pretreatment system separates the fuels from the water. The treated RPP wastewater is then sent through our wastewater treatment system and discharged to the POTW in accordance with our discharge permit.

The recovered fuels are treated, blended and sold as recycled fuel oil and cutter stock. Removed solids are sent for energy recovery.
Industrial Oil Recycling & Supply
Industrial oil services with environmental integrity
Utility and energy companies need vendor support for purchasing, using, and disposing of industrial oils. Valicor oil service offerings include:
Processing customer used oil for resale into the base oil or fuels market
Processing customer used oil for return and product reuse
Supply of new (virgin) industrial oils
Our oil processing facility incorporates state of the art equipment for solids and water contamination removal. Maintaining a high level of environmental and regulatory compliance.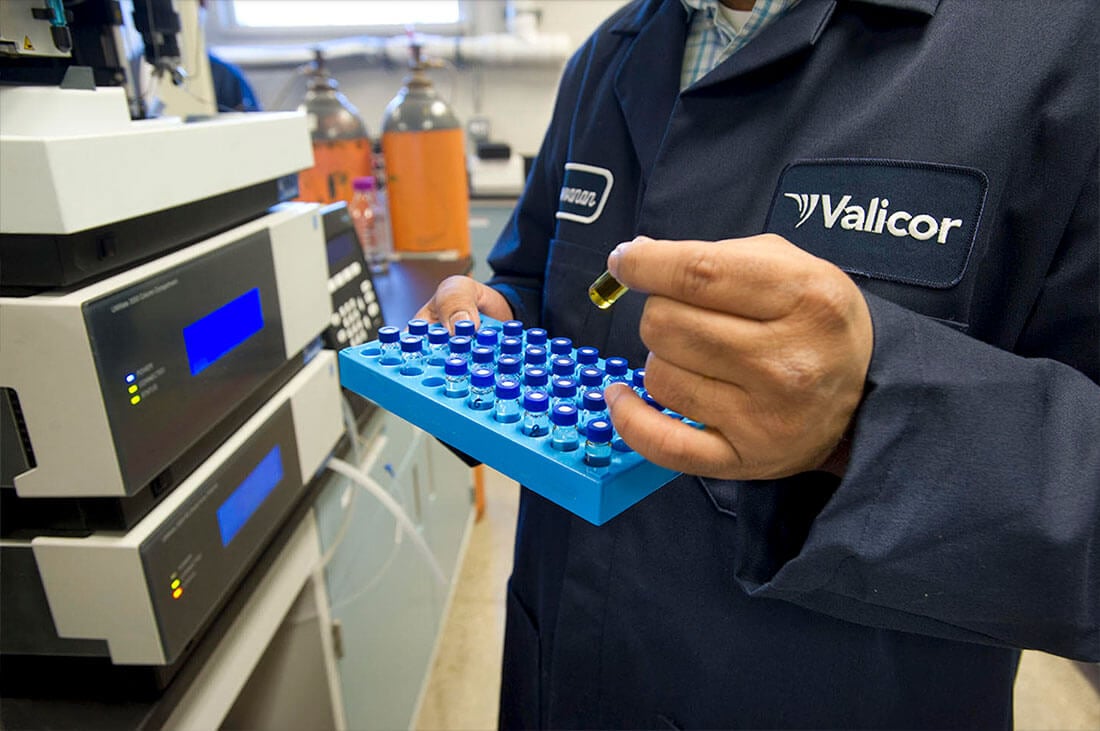 SKILLED INDUSTRIAL CLEANERS. EXCEPTIONAL SERVICING EQUIPMENT. DELIVERED WITH SEAMLESS EXECUTION.
Manufacturers have a wide variety of industrial cleaning jobs that need to get done on a regular basis. To maintain their equipment. Enhance health and safety. And ensure operational success.
You need an industrial service provider who won't slow down your production. Our experienced team at Valicor will clean and maintain your manufacturing equipment safely and efficiently. So that you can get your operations back online as quickly as possible.


Case Study: Carmeuse and Stone – Power Plant Fly Ash Removal
During a planned weekend shutdown, Carmeuse needed an excessive build-up of fly ash cleaned out and disposed of properly. Valicor used field technicians and a hydro vacuum truck to remove the excess fly ash and clean the facility. And significantly improved the environmental quality at the plant.
Industrial Cleaning and Field Services
Providing you with a safe, clean, and efficient work environment
Valicor provides critical project support through our Industrial Cleaning and Field Services division including:
Frac Tank, Vacuum Box, and Roll-off Box Cleaning
Railcar cleaning
OWS & Pit Clean-Outs
Tank Cleanings
Confined Space Entry
Spill Clean-Ups
Water blasting
Wet and dry vacuuming
Dry ice blasting
Line jetting and camera inspection
We maintain the highest quality personnel, equipment, and support teams to deliver exceptional cleaning services.
Our crews receive extensive training and equipment readiness exercises to ensure seamless execution of your projects.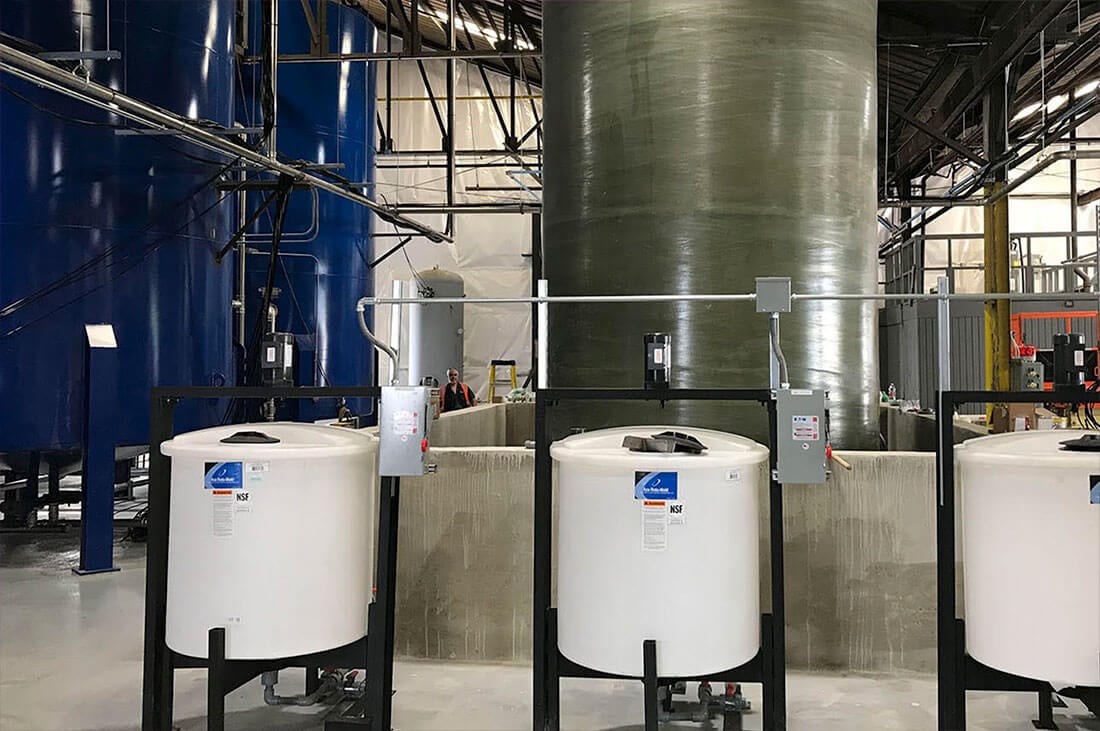 Environmental services for your utilities and energy facility
Valicor is America's most trusted provider of sustainable wastewater processing and transportation solutions. We're proud to offer our customers unmatched support as the national leader for environmental services for the manufacturing industry.
Our people, service, safety, and operations records speak for themselves. You can rest assured that we will always take care of your needs responsibly and in compliance with all necessary regulations.
Don't just take our word for it. Here's what some of our happy customers are saying about us:
"Our Valicor rep is very accessible and reactive to our needs. If we need extra pickups, their team will make it happen. I would recommend Valicor as a top-notch source for waste disposal."
– Facilities/Environment Engineer, THK Manufacturing of America
"It's very easy to set up a pickup – whether I call in, email, or even text. Someone always gets right back to me quickly with a date/time for pickup. I've even called on a Friday night and was able to get a truck at 7:00 AM on Saturday morning. Overall, I'd like to thank Valicor for being a valued part of our team."
– Director of Compliance, Techmetals, Inc.
"The Valicor drivers are courteous, helpful and arrive on time. The trucks are clean and well maintained. Pickups are done in a safe and timely manner with procedures in place to protect the environment."
-Environmental Manager, Majestic Paint Corporation
See if we're the right team to handle
your environmental and waste management needs!
Fill out the form below to start the conversation and get a customized quote for services.