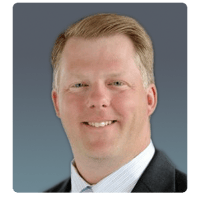 Steve Hopper
Chief Executive Officer
Steve Hopper is the CEO of Valicor Environmental Services, a portfolio company within Pritzker Private Capital. Before being named CEO in July 2021, Steve was the President & Chief Operating Officer of Eurofins Environment Testing America where he managed the largest environmental testing, inspection and certification (TIC) business in North America.
Prior to joining Eurofins, Steve spent nearly 20 years at Veolia, the world's largest environmental services company. At Veolia, Steve led and grew businesses in the industrial water, hazardous waste and industrial cleaning markets, ranging from $30 million in annual revenue to $1.5 billion. Most recently, he served as President & Chief Operating Officer of Veolia's Industrial Water and Regeneration division, a high-growth-potential business unit conducting business in all major industrial sectors including oil & gas, petrochemical and chemical. Steve joined Veolia through the acquisition of Modular Environmental Technologies, a company his father co-owned.
Steve earned an MBA from The University of Houston and a B.S. in Civil & Environmental Engineering from the University of Pittsburgh.
Get to Know the Rest of the Team
Learn more about the other members of our leadership team!