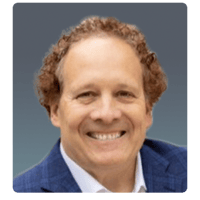 Paul Ramsey
Vice President, Human Resources
Paul is a highly experienced Human Resources executive with diversified global HR leadership experience across the environmental services, software/SaaS and technology as well as consumer products space - acquired at both private equity and Fortune 100 public companies. Having spent the early years of his career supporting large, well reputed public organizations (Kraft, PepsiCo and ADP) and developing his wide range of HR competencies, he pivoted to leverage that experience in executive roles for mid-market organizations, most recently joining Valicor back in January of 2021, where he currently serves as Vice President of Human Resources.
Paul is adept at scaling from a strategic to hands on approach. He believes in the power of establishing and fostering highly engaged, collaborative company cultures- ones that embrace diversity and inclusion, enable high retention rates of hi-potential staff, and serve as the foundation for sustained business success. Paul also brings significant M&A experience providing leadership over all HR related aspects for more than 50 transactions – from small acquisitions to large-scale mergers. Paul holds a Master Degree in Labor and Employment Relations from the University of Illinois and BS in Political Science from Colorado College.
Paul is married, has 4 grown children and, when not working, enjoys the great outdoors- most specifically snow skiing in the winter and playing golf the balance of the year.
Get to Know the Rest of the Team
Learn more about the other members of our leadership team!