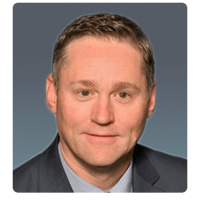 Ken Bentfeld
Senior Vice President
Ken Bentfeld is a Senior Vice President, responsible for managing the Special Projects Team and providing leadership and oversite for the company's M&A Due Diligence, Integration and Synergy Capture Processes. Ken joined the company in 2012 as the General Manager of Valicor's first Greenfield facility in Huntington, West Virginia and later served as Regional Vice President in 2016 and then Senior Vice President of Operations in 2018.
Before joining Valicor, he served as Vice President of Sales for Magnus International Group, with CWT and Oil Recycling facilities in Painesville, Ohio and Detroit, Michigan. Ken also served as a Regulatory Compliance Specialist at a Hazardous Waste facility in Cincinnati, Ohio. He holds a B.S. in Environmental Sciences from The Ohio State University – Columbus, OH.
Additionally, Ken currently serves on the Board of Directors for NORA, An Association of Responsible Recyclers. Established in 1985, NORA is a trade association that represents over 325+ leading companies in the liquid recycling industry. He is currently serving a 2-year term as President of NORA.
Get to Know the Rest of the Team
Learn more about the other members of our leadership team!