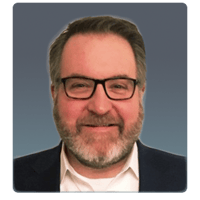 Jeff Beswick
Chief Commercial Officer
Jeff Beswick is the CCO of Valicor Environmental Services, a portfolio company within Pritzker Private Capital. Jeff is a 26-year veteran of the environmental services industry with broad expertise in sustainable waste management and business development.
Prior to joining Valicor in June 2022, Jeff was the CEO of Tradebe Environmental Services (US), where he was responsible for leading the company towards long term success and managing all strategic and business aspects of the company. Jeff joined Tradebe as the Executive Vice President of Business Development and was responsible for the company's strategic development including mergers & acquisitions. He led the company during a period of rapid growth, doubling Tradebe US in size. Prior to Tradebe, Jeff had a successful career with Clean Harbors, North America's largest environmental and industrial services company, serving in a variety of sales and operations management roles, including Vice President of Recycling Services.
Jeff holds a Bachelor of Science degree from University of Massachusetts, Amherst, and resides in Chicago, IL with his wife and two daughters.
Get to Know the Rest of the Team
Learn more about the other members of our leadership team!