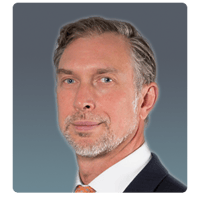 Brandon Blossman
Chief Financial Officer
Brandon Blossman is the CFO of Valicor Environmental Services, a portfolio company of Pritzker Private Capital. Before his recent announcement as Valicor CFO in August 2022, Brandon served for 5 years as the CFO of Ranger Energy Services, a NYSE listed oil field service company.
Prior to joining RNGR, Brandon spent nearly 10 years at Perella Weinberg Partners (PWP), a leading global investment bank. While at PWP Brandon served in various equity and marco economic research roles covering the oil, natural gas, coal, and power sectors. Brandon started post MBA career at Reliant Energy, a $5B publicly traded merchant power generator where he held a variety of roles including leading the company's corporate development efforts.
Brandon earned an BA and MBA from The University of Texas and an MA in clinical psychology from the University of Houston.
Get to Know the Rest of the Team
Learn more about the other members of our leadership team!